Home

Welcome to our Website!
Grannatech is a dynamic company based on many years' international experience in the High-Tech global markets.
The company has a Microwave Division and a Metals Division; with the primary focus on the Microwave Industry.
The Microwave Division manufactures and supplies Flexible – and Rigid - Waveguide and Components.
The Metals Division supplies Special Products in Metal and Plastic.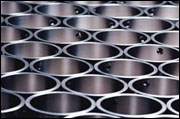 We aim to provide an excellent Service: Quality Products at a Competitive Price with a Quick Reliable Delivery.
We specialise in supplying what our customers need - we ship large and small orders to customers all over the world.
If we do not have it in Stock, we will have it manufactured or source it for you.
When you send your enquiry, we will respond quickly.
We also provide Services including Consultancy and Representation.
Contact us now via E-mail!