Services

Consultancy:

Assistance to companies that want to enter new Markets or improve their Export Sales.

Investigation, Identification and Selection of an Agent or a Representative in another country for Microwave or Metal Products.

All types of candidate are considered: large Distributors, small Agents or Individuals from the Microwave, Metal and related industries.



Management of the new representative to maximise performance.

Special services available in France, Germany, Italy and USA.

Translation to / from French, German and Italian.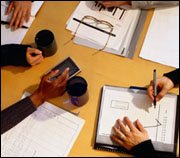 Representation:

Representation of companies in the United Kingdom, Ireland and Europe using our extensive knowledge of the Microwave and Metal Markets.
Participation at Exhibitions either by visiting or by exhibiting on a stand.

Please contact us to discuss any other Service that you may require.